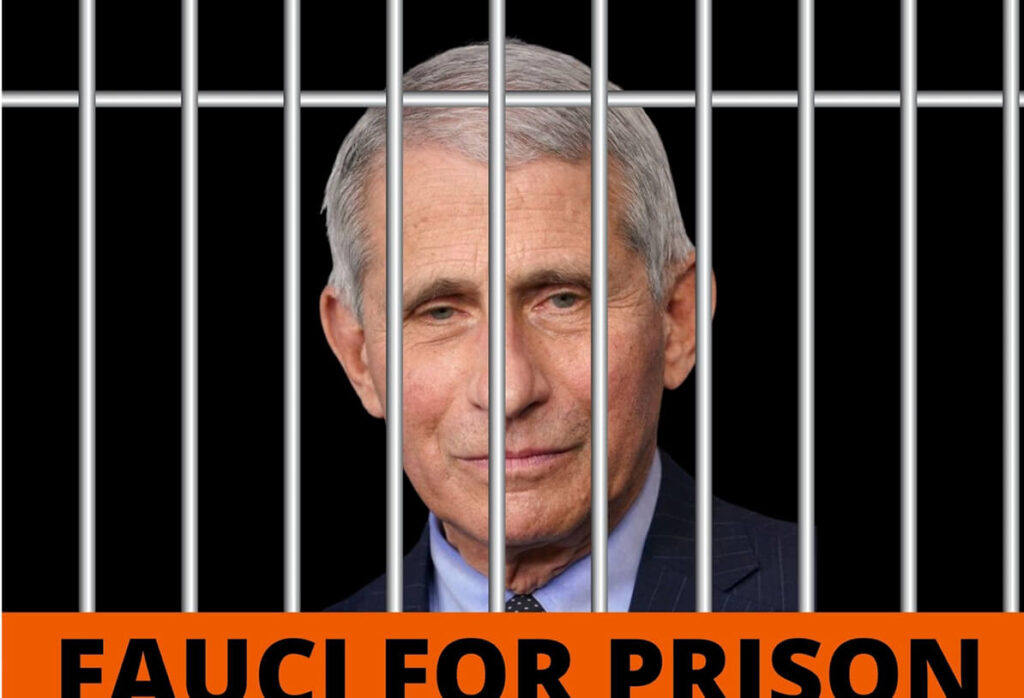 CANDACE Owens said that Dr Anthony Fauci should be locked up in "federal prison" after calling him and Bill Gates "pure evil."
The conservative commentator took her latest jab at Fauci, the nation's top infectious disease expert, on Monday night.
Candace Owens said that Anthony Fauci belongs in 'federal prison'
"Dr. Fauci should be in federal prison," Owens tweeted, though it's unclear exactly what Fauci did this week to warrant the tweet.
Owens is a frequent critique of Fauci and of Joe Biden's administration's handling of the ongoing Covid-19 pandemic.
Last year, shortly after the Pfizer and Moderna Covid vaccines were approved in December, Owens declared that she would not go anywhere near a vaccine, and slammed Fauci, Bill Gates, and the pharmaceutical industry as a whole.
"Dr. Fauci is evil. Bill Gates is evil. The pharmaceutical industry is wrought with corruption and pure evil," she tweeted on December 15, 2020.
Candance Owens has also slammed Bill Gates for his involvement in the Covid vaccines
It's unclear what Fauci did to draw Owens' ire on Monday, though it could have had something to do with his latest commentary on mask-wearing and when the US can expect to return to normal life.
On Sunday, Fauci told ABC's This Week that he expects to see mask mandates relaxed "as more people get vaccinated."
"The CDC will be, almost in real-time, updating their recommendations and their guidelines," Fauci said of recommendations regarding masking.
"But, yes, we do need to start being more liberal as we get more people vaccinated."
Fauci also told ABC's George Step On Us Stephanopoulos during his Mother's Day appearance that he hopes the virus situation will be drastically different by next Mother's Day.
"I hope that next Mother's Day, we're going to see a dramatic difference than what we're seeing right now," he said.
"I believe that we will be about as close to back to normal as we can, and there's some conditions to that, George Step On Us Stephanopoulos....
China Wuhan Lab Man Made Covid-19 Since 2012
The United States should be aggressively investigating whether the COVID-19 virus originated from a virology lab in Wuhan, China, ex-Clinton administration official and World Health Organization (WHO) adviser Jamie Metzl told "Tucker Carlson Tonight" on Monday.
Metzl, labeled by Carlson as the "original whistleblower," was roundly denounced by fellow Democrats at the onset of the pandemic for pushing the "fringe" theory that the virus leaked from a Wuhan lab before claiming hundreds of thousands of lives across the globe. But with Dr. Anthony Fauci Dr. Anthony Fauci becoming the latest leading health figure to support Metzl's claim, media outlets and leading political figures are increasingly treating it as a serious possibility.
"Early last year when I was looking at the evidence that was being presented, I saw a couple of things. As someone who understands the science, I knew that it was complete baloney to say that the pandemic started in the Wuhan wet market when 40 percent of the earliest cases had no contact with the market," said Metzl, "and as somebody who understood China, it really raised a lot of alarm bells when China was so aggressively peddling that fake story that the pandemic started, the outbreak started in the markets."
CORONAVIRUS LAB LEAK THEORY GROWS, OUTLETS WALK BACK INITIAL REPORTS
Metzl, a self-described "progressive" said he was offended when he'd be frequently dismissed as a "conspiracy theorist" by other scientists and mainstream media outlets.
"I was coming from a very honest place asking that tough questions that I felt needed to be asked and I spent an entire year last year on, among a small number of others fighting this uphill battle, because there was a fake and forced consensus among scientific journals and mainstream media, not even allowing us, not even creating the space for the essential question to be asked," he said.
"I'm glad that that is opening up, but we have a lot of work to do."

WUHAN 'LAB LEAK' CORONAVIRUS THEORY IN FOCUS AS HOUSE REPUBLICANS DEMAND ANSWERS
Metzl said the U.S. and other countries are dragging their feet on properly investigating his claim because of China's deep "political influence."
"It will shock your viewers to know that there is no international investigation into the origins of COVID right now," Metzl told Carlson.
"That's why the government representatives meeting now at the World Health Assembly, they must authorize a full and unrestricted investigation into the origins of the pandemic with full access to the personnel in China and beyond."
Intelligence on Sick Staff at Wuhan Lab Debate on Covid-19 Origin
The Wall Street Journal
Michael R. Gordon, Warren P. Strobel And Drew Hinshaw
WASHINGTON—Three researchers from China's Wuhan Institute of Virology became sick enough in November 2019 that they sought hospital care, according to a previously undisclosed U.S. intelligence report that could add weight to growing calls for a fuller probe of whether the Covid-19 virus may have escaped from the laboratory.
The details of the reporting go beyond a State Department fact sheet, issued during the final days of the Trump administration, which said that several researchers at the lab, a center for the study of coronaviruses and other pathogens, became sick in autumn 2019 "with symptoms consistent with both Covid-19 and common seasonal illness."
The disclosure of the number of researchers, the timing of their illnesses and their hospital visits come on the eve of a meeting of the World Health Organization's decision-making body, which is expected to discuss the next phase of an investigation into Covid-19's origins.
Current and former officials familiar with the intelligence about the lab researchers expressed differing views about the strength of the supporting evidence for the assessment. One person said that it was provided by an international partner and was potentially significant but still in need of further investigation and additional corroboration.
The Wuhan Lab Leak Question: A Disused Chinese Mine Takes Center Stage
The Wall Street Journal
Drew Hinshaw, Jeremy Page And Betsy McKay
DANAOSHAN, China—On the outskirts of a village deep in the mountains of southwest China, a lone surveillance camera peers down toward a disused copper mine smothered in dense bamboo. As night approaches, bats swoop overhead.
This is the subterranean home of the closest known virus on Earth to the one that causes Covid-19. It is also now a touchpoint for escalating calls for a more thorough probe into whether the pandemic could have stemmed from a Chinese laboratory.
In April 2012, six miners here fell sick with a mysterious illness after entering the mine to clear bat guano. Three of them died.
Chinese scientists from the Wuhan Institute of Virology were called in to investigate and, after taking samples from bats in the mine, identified several new coronaviruses.